OK so I had planned to just play this convention but you can't keep a good GM down.
I will be running a pick up game of Star Wars the battle of Hoth using 28mm miniatures Friday night. We will be using the very customizable War Engine rules along with some modifications I have made to speed things up for a con game. There will be a few AT-ATs, AT-STs and Snow speeders. If you have an ATAT, ATST or Snowspeeder and want to come join us feel free to bring it and play!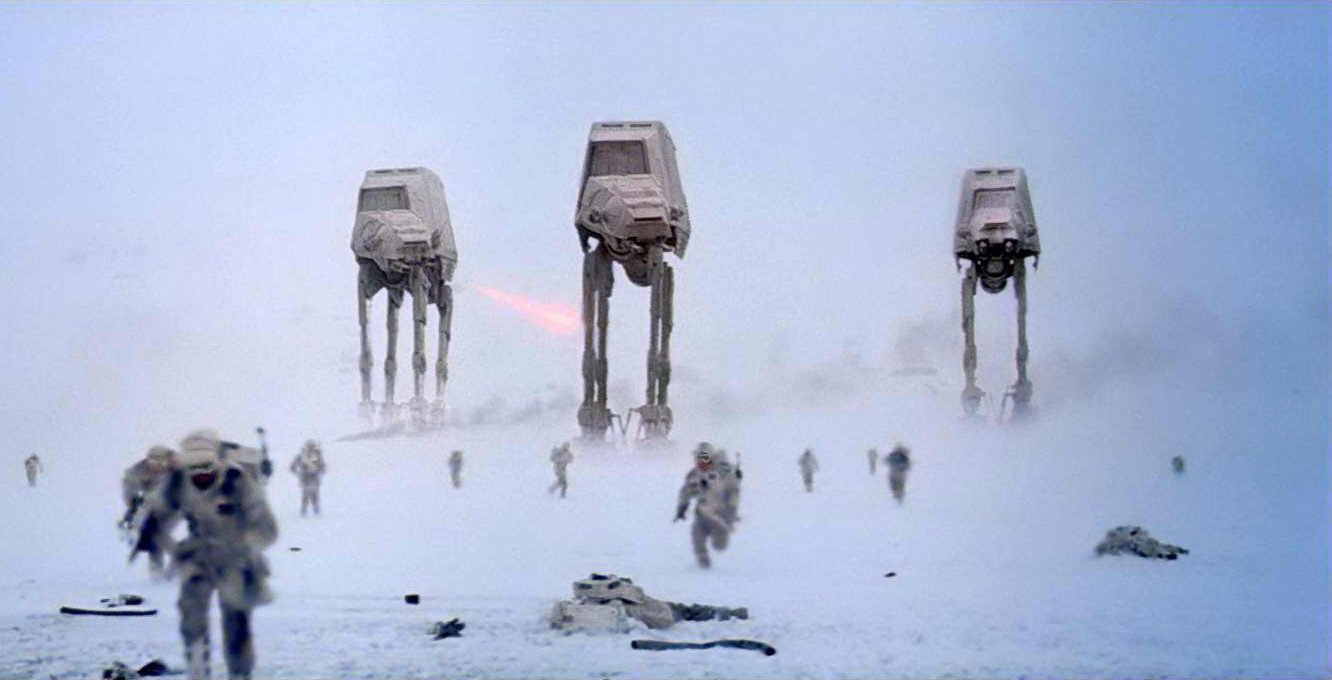 photo property of Lucas Film (err Disney) and not used with permission.